Welcome to Seoul National University Graduate School of Public Health.
Happiness is living a long and healthy life without suffering from disease. The most important thing is to lead a healthy daily life beyond economic success and social achievement. Public health is the study of preventing disease and leading a healthy life for the whole society.
The Graduate School of Public Health(GSPH) was established for the purpose of 'cultivating public health professionals for health promotion and disease prevention' more than 60 years ago. Faculties and students in the Department of Health (Health Science Major, Health Policy Management Major) and Environmental Health are working hard to fulfill their social responsibilities through research and education.
GSPH has been positioning itself as a core institution for public health research and education that encompasses humans and the environment, and is faithfully fulfilling its social role for health promotion. Since moving from the Yeongeon Campus to Gwanak Campus in 2010, GSPH has been further strengthening its interdisciplinary cooperation activities in connection with other academic circles. Competent talents of the GSPH are taking the lead in health promotion and disease prevention activities at home and abroad.
Health problems are becoming more diversified and their causes are becoming more complex. It is a new era that requires creative approaches. Advanced science must be mingled with the traditional approach, and the individualized approach as well as community based approach become of necessity. GSPH will continue to nurture public health professionals with vision and competency, and to develop scientific countermeasures for health problems.
We ask for your continuing passion and support for the Graduate School of Public Health. I wish you good health and happiness. Thank you.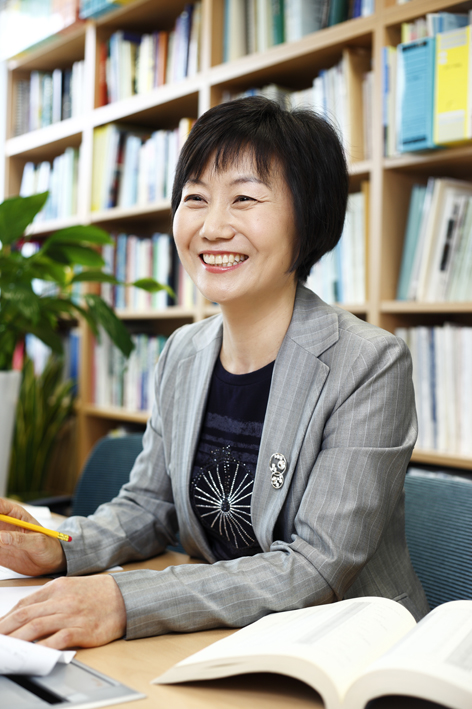 Hyojee Joung , Ph.D.
Dean
Graduate School of Public Health
Seoul National University